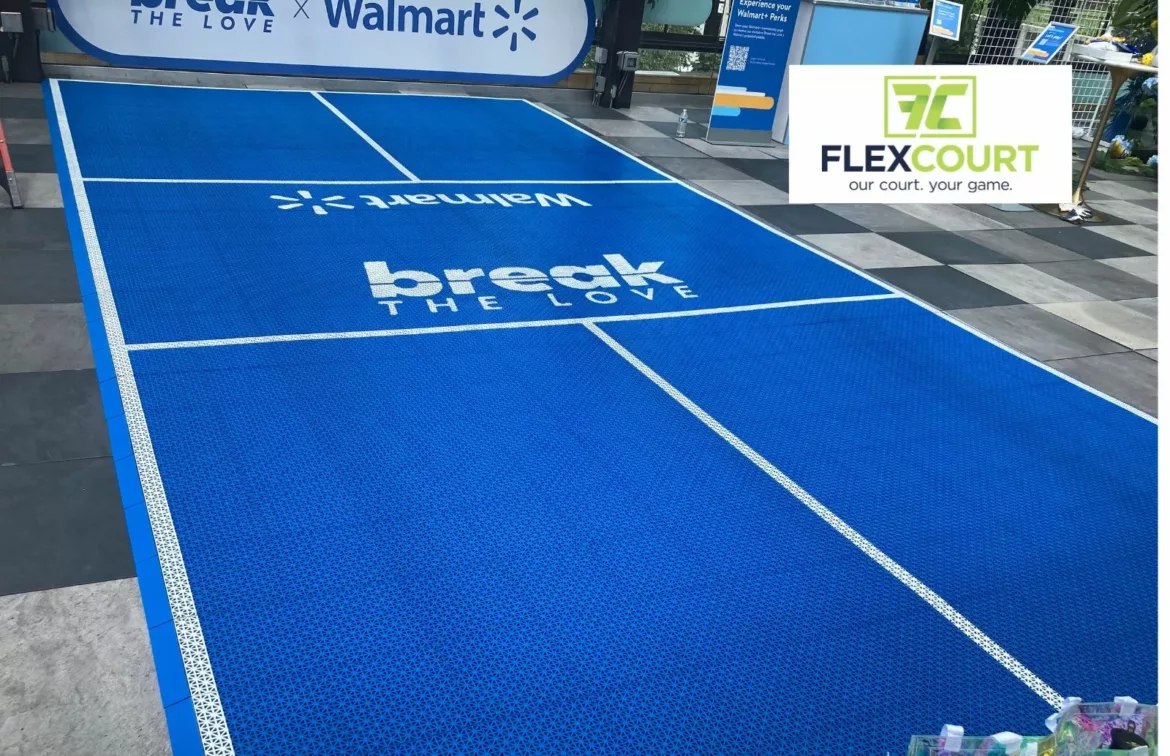 FlexCourt, Break the Love Serves Up Fun & Friendship
As the fastest-growing sport in America, pickleball attracts people from all walks of life to try their hand at this easy-to-understand and inherently social sport. Still, for pickleball rookies just getting into their new favorite pastime, finding a partner to play with or even an available venue can be a challenge.
That's where Break the Love comes in. This online platform connects enthusiasts of all racquet sports — including pickleball and tennis — to fellow players, open courts, coaches and even classes. FlexCourt recently teamed up with Break the Love to bring pickleball to 10 cities across the country, beginning with a two-day event full of yard games, food trucks, and of course, pickleball in New York.
Using the best and largest pickleball tile on the market, FlexCourt and Break the Love are proud to bring the love of pickleball to communities across the nation. Check out the photos from the New York event and see how we're bringing people together to create lifelong memories!
Join the fastest-growing sport in the country today with a custom pickleball court all your own — learn more about the EliteStep™ pickleball tile from FlexCourt® and build the outdoor pickleball court of your dreams today!