40+ Years Building the Best Outdoor Courts & Indoor Floors.
FlexCourt® offers prepackaged or custom designs, DIY or professional installations, little to no maintenance, and the most competitive performance to price ratio. FlexCourt is ideal for creating surfaces for pickup games with friends or training centers for developing athletes. Recognized as the best – such as providing high shock absorption properties to reduce stress and strain on joints and risk of serious injury from falls. Safe, Fun Family Bonding & Communities Brought Together.
What is FlexCourt's mission?
FlexCourt brings affordable, high-quality courts to backyards, homes, or facilities to create lasting memories. We're dedicated to continuing our 40+ year reputation of building the best and most affordable courts with all manufacturing steps, including injection molding, performed in our plant.
Why is FlexCourt right for communities?
From Indoor play areas to full-fledged Outdoor basketball courts or indoor weightlifting gyms, FlexCourt has packages or custom design solutions. FlexCourt offers better playability than other sports surfaces, reducing sports-related injuries while offering comfort, performance, and aesthetic appeal. Our team helps you find a solution to match your community's needs with an action plan to build it.
Who benefits from FlexCourt floors & courts?
Families wanting safe, multi-game experiences in their backyard or home as well as athletes looking to extend play time and ease the wear on their joints will benefit. We're ideal for schools and community playgrounds needing to resurface old floors and courts (FlexCourt installs over existing surfaces). We're great for events – from sports facilities to pop-up competitions.
What are FlexCourt sports surfaces made of?
Made from highest-grade virgin polypropylene, which is all 100% recyclable, our patented, FlexSnap™ design offers the best shock absorption and FleXion™ rating in the industry and the best TraXion™ tested surface.
Why are FlexCourt Outdoor sports surfaces the best?
ProStep™ and SoftStep™ Outdoor sports surfaces are engineered to reduce stress on the back and lower body extremities – an easy choice for both competition-level and backyard multi-game courts. Surfaces also reduce downtime and maintenance in all weather conditions (dries fast). All FlexCourt surfaces come with a Manufacturer's Limited Warranty. Many of our customers report their court or floor lasting much longer than its warranty, depending on the level of use and play.

Fast to install, snap in place design features flexibility and traction while securely interlocking.
Patented FlexLock™ design offers a virtually seamless surface with the best vertical and lateral forgiveness and FleXion™ rating in the industry and the best TraXion™ tested surface. Incorporates a surface expansion technology for the best performance in every climate condition/weather.
How does FlexCourt excel at Indoor sports floors?
FlexCourt Indoor sport floors feature the latest technology – all with low or no maintenance. From a huge variety of colored floors to our newest options – IndoorPrime™ and HardwoodPrime™ with UV FleXshield™ for the look and feel of a premium, indoor hardwood surface. FlexCourt Indoor sports floors are the most durable surfaces in the industry with many of the same engineering properties as our Outdoor sports floors.
Benefits of UV FleXshield Coating:
Virtually invisible to the naked eye, our cutting-edge coating seals and protects against scratches and damage caused by gravel, stones or other tracked-in debris and foot traffic.
Long-lasting coating prevents color fading.
Coated surfaces backed by a 16-Year Manufacturer's Limited Warranty.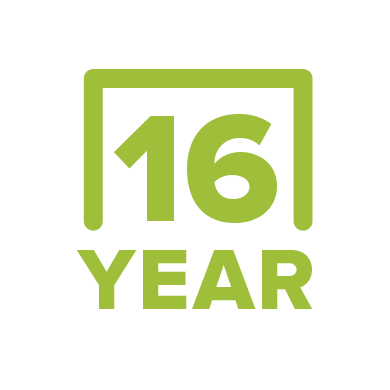 Benefits of UV Curing:
A finish cured with UV light is particularly resistant to mechanical and chemical abrasion, making UV curing ideal for indoor floors that demand extreme wear resistance, such as sports floors.
Floors cured with UV technology offer increased durability over traditional finishes, resulting in extra resistant to wear and tear as well as chemical abrasion.
How easy is it to get a FlexCourt floor or court?
FlexCourt has a dealer network and an in-house support team. We make it easy to work with us to design, ship and install prepackaged and custom designed floors and courts all over the United States and worldwide.
FlexCourt Affordable Courts
Backyard Courts for Multi-games, In-Home Gyms, Sports Facilities & Pop-Up Competitions and more.