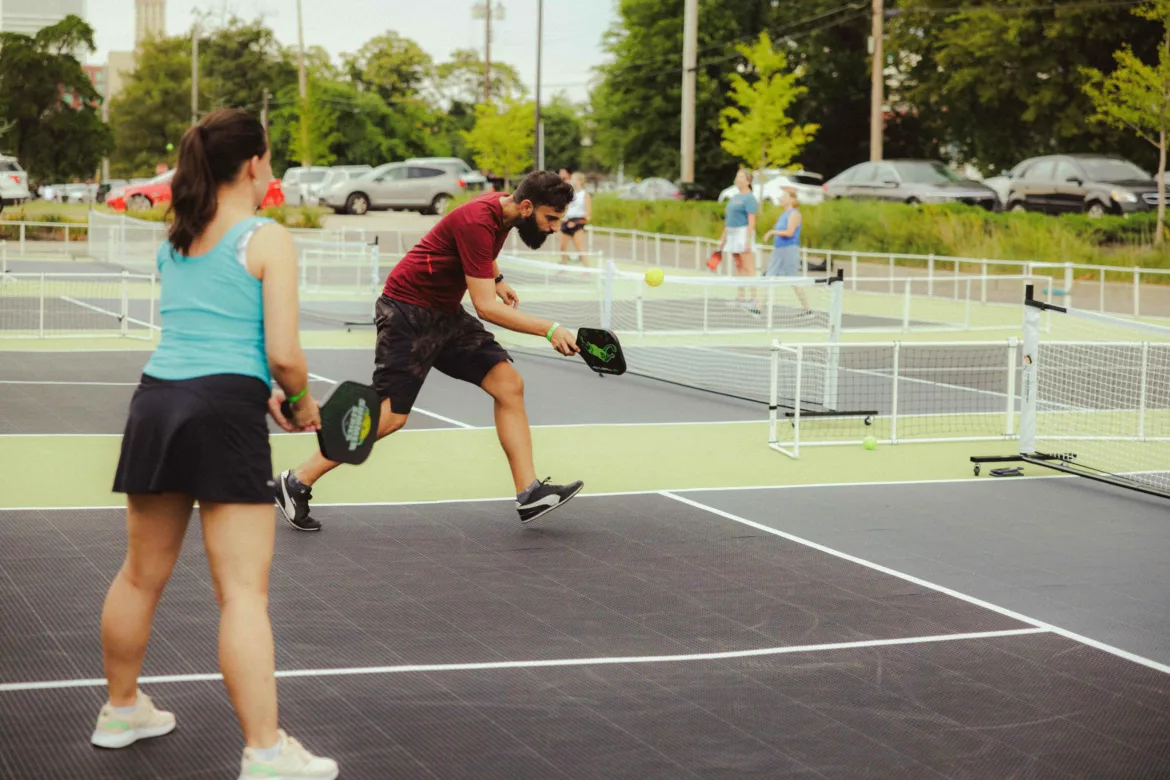 Pickleball Pops Up Around Memphis with FlexCourt
Wish you could bring the spirit of competition to your next event? Put away the bags set, bocce and ladder ball — the fastest-growing sport in America is the new standard for recreation. Pickleball!
Based in Memphis, TN, Pickleball Pop-Ups brings portable pickleball courts — plus nets, staffed programming and swag — to large-scale events like businesses, corporate gatherings or private parties using the all-new EliteStep™ tile from FlexCourt®.
The company is already making waves across its hometown with the Pickleball 901 Summer Series, transforming existing venues into pickleball arenas for players of all skill levels along with food, drinks, and live music. The company is also establishing its own pickleball club complete with courts, lounge, pro shop, and instructions.
Check out this video from Pickleball Pop-Ups and get a quote on your own personal pickleball court from FlexCourt.