Join America's Fastest Growing Sport with FlexCourt!
Take your pickleball game outdoors with EliteStep™, the largest, most joint-forgiving tile on the market from FlexCourt®. These brand-new outdoor tiles are 40% larger than our competitors', making them the largest in the industry with superior bounce and rebound! Plus, our specially engineered texture offers enhanced traction, playability, and reduced stress on joints — extend your playing time with unparalleled horizontal and lateral forgiveness! EliteStep™ includes a market-leading UV resistance package and drains quickly, making it perfect for all seasons with little to no maintenance.
What makes our pickleball courts the best?
Largest, most forgiving court on the market — 40% larger tiles than our competitor
Enhanced traction for safety with textured court, playability, safety, cushion to extend court time, and horizontal/lateral forgiveness
Reduced stress in joints
Little to no maintenance
Superior ball bounce and rebound
Market-leading UV resistance package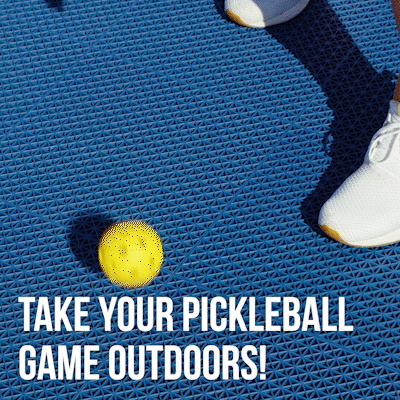 Color Choices
FlexCourt Outdoor courts come in 21 standard colors, and custom colors are available. We can also create custom designs and logos for your court.