FlexCourt® knows the importance of a safe, fun multi-purpose gymnasium that requires low maintenance.
FlexCourt Indoor floors and Outdoor courts are easy to install, clean, and maintain. Pick from a variety of colors and custom logo options to show your school spirit loud & proud.
Check out a recent school installation at Visitation School in Kewanee, Illinois.
Are FlexCourt surfaces ideal for player safe play?
Our ¾ in (75mm) shock-absorbing suspended surface reduces playing fatigue, provides better ball rebound and gives an exceptional game performance. FlexCourt is medically recommended by orthopedic surgeons for its built-in lateral and vertical forgiveness.
Are FlexCourt surfaces trouble-free?
Game lines remain crisp and vibrant. Most lines on our surfaces are inlaid so don't need repainting on a yearly basis. You also don't need ongoing crack repair, surface patching, or court watering. Maintenance is as simple as passing a leaf blower once every week or two, saving at least 50% on yearly maintenance costs. We're proud to offer surfaces with a budget-friendly price point that exceeds in performance well past traditional court surfaces.
Can FlexCourt be used to retrofit existing sport surfaces?
Yes, with FlexCourt you can simply fill cracks and then cover your existing worn concrete or asphalt surface for a safe play and lasting beauty. Refurbish old, damaged and cracked courts or floors, revitalizing your them to look like new while featuring all the added FlexCourt benefits. Refurbish Outdoor tennis courts, Indoor basketball courts and virtually any multi-game surface.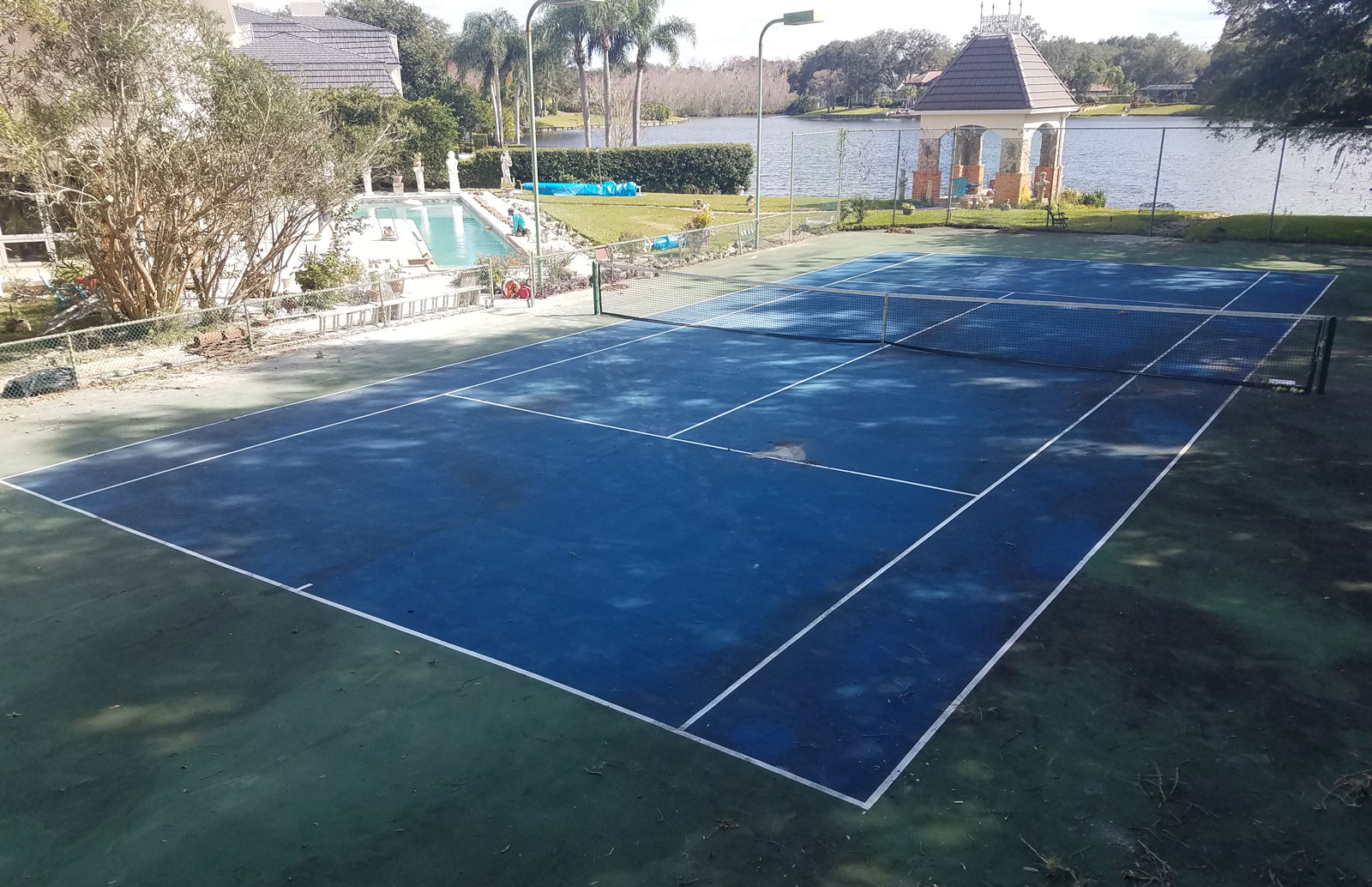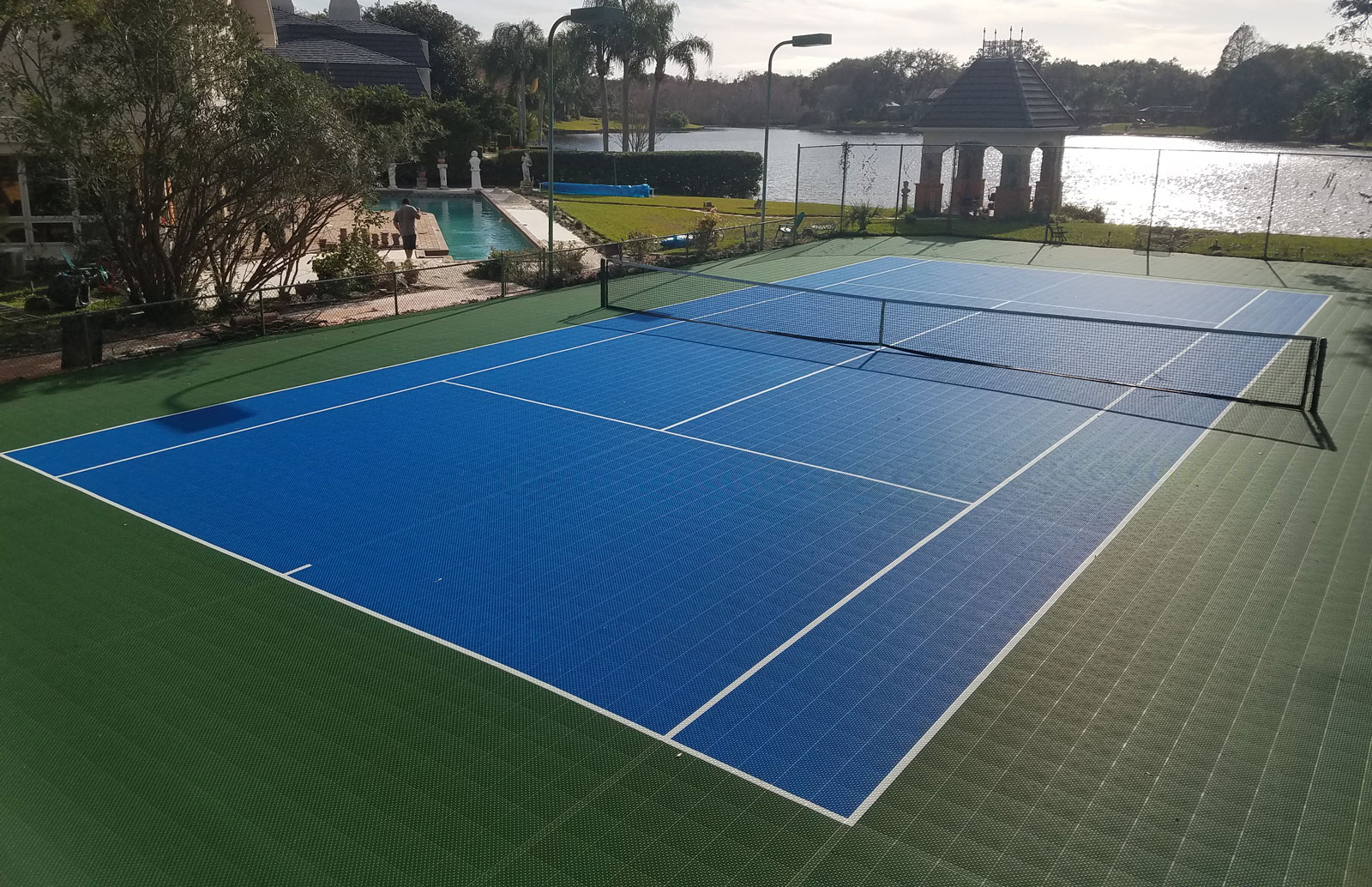 Custom School/University Logos
All FlexCourt Outdoor courts and Indoor floors are available with custom logos. Display your school/university name or incorporate sponsors ads. Custom logos are a great way to enhance your facility.